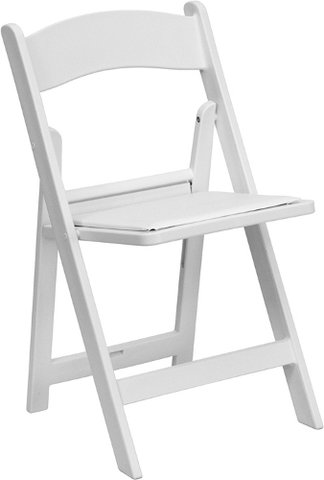 White Resin Folding Chair
Features & Specs
Commercial Folding Chair
100% Resin
Indoor/Outdoor
White Vinyl Removable Seat
Stainless Steel Metal Parts
Folds to a slim 2.75"
Seat Size: 15 1/2"W x 13 3/4"D
Seat Height: 18 1/2"
Seat Pad Thickness: 1/2"
Back Size: 17.5''W x 15''H
Overall: 17 1/2"W x 18''D x 30 3/4"H
Weight 12 lbs.
Price is for deliery only. Additional charge of $1.00 per chair for set up.